INTERNATIONAL YOGA ACADEMY
INTENSIVE YOGA TEACHER TRAINING
200 Hours
September 2023
17 days at the House of Yoga Light, Czech Republic
REGISTRATION NOW OPEN! 
Info: yoga.yfe@gmail.com
International Yoga Academy (IYA) gathers yoga experts from around the world to help raise yoga standards.
IYA members have the right to education, professional support, participation in all IYA activities…
Education
Yoga Teacher Training program at the International Yoga Academy is carried out in accordance with the international yoga standards and under the professional guidance of yoga doyen, Prof. Predrag K. Nikić, Ph.D., a university professor. Yoga Teacher Training program is approved by the ministry in charge (decision No. MSMT-1504/2022-2).
We provide 200 and 550h Yoga Teacher Training. Students attend the training that includes general subjects and lectures on yoga philosophy, yoga psychology, yoga teaching methodology, yoga theory and yoga practice.
Students can choose among different modalities and time duration.
The intensive 200h YTT  includes 17 days at the educational centre, the House of Yoga Light, Vysočyna, Czech Republic.
Starting date: 5th September 2023
The 4 month YTT starts on 16th September 2023. Lectures take lace on weekends.
Prof. Predrag K. Nikić, Ph.D., has been awarded by the President of India Pranab Mukherjee with Padma Shri award for contribution in the field of yoga.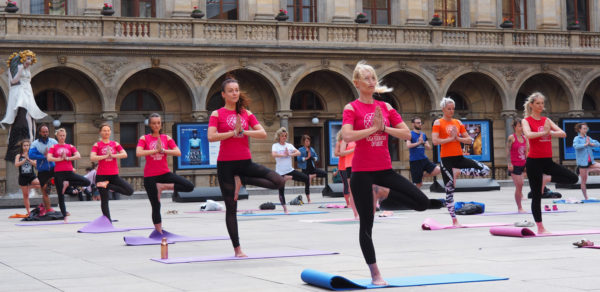 Method
Practical classes involve studying of asanas, kriya techniques, pranayama, pratyahara, dharana, dhyana, mantra, mudra, bandha, kirtan…
Students learn how to perform asanas, how to breath properly in position, how to recognize the strategic place of attention and what influence asana realizes, relying on the old resources of  Hatha Yoga Pradipika, Yoga Sutras of Patanjali, Geranda Samhita, Upanishads and the experience of the Rishikesh Academy system and experience of the Master Prof. Predrag Nikic, PhD.
The academic approach to yoga
The academic approach to yoga relies on the most authoritative authentic sources: The Yoga Sutras of Patanjali, Hatha Yoga Pradipika, Gheranda Samhita, the Upanishads, considering yoga a discipline of self-development. We embrace diversity, so we have students of different races, creeds and ages. Yoga theory and practice are studied thoroughly from the very beginning, so prior knowledge is not necessary. Students learn about all dimensions of yoga: physical, mental, emotional, spiritual and creative in order to enrich their lives. Students learn about the concept of "Jiva-mukti" in order to integrate the freedom  and release all attachments, approaching the concept of "Live in love and do good deeds."
For more information, please, contact us via e-mail: iya.oto@gmail.com
Professional support
Members are provided with professional support in the form of expert consultations concerning their activities in the field of yoga.
Participation in the Activities
All IYA members participate in activities according to the adopted calendar of activities for the current year.